"Madeleine King writes about real life and sings with so much passion that you can't help but feel something if you're lucky enough to hear her."
-Steve Seskin, Songwriter
Madeleine King is a singer/songwriter whose music and personality form an instant bond with her audience. Her Midwestern roots and longtime California home base have found their way into her music, resulting in a mature, eclectic style. Madeleine's original music covers a wide range, from soulful love songs to blues and jazz-infused, get-up-on-your-feet-and-dance tunes. Primarily a vocalist and guitarist, she also plays the mandolin and, when singing with children, has been known to blow a mean kazoo. Equally at home as a solo performer or in a full band, Madeleine has performed in venues ranging from intimate coffeehouse settings to large outdoor fairs and festivals to live radio programs.
"A rich blend of original acoustic songs, at times haunting and at times rockin', delivered with a smooth angelic voice and the stylings of guitars, both electric and acoustic, fiddle, mandolin, drums, and more"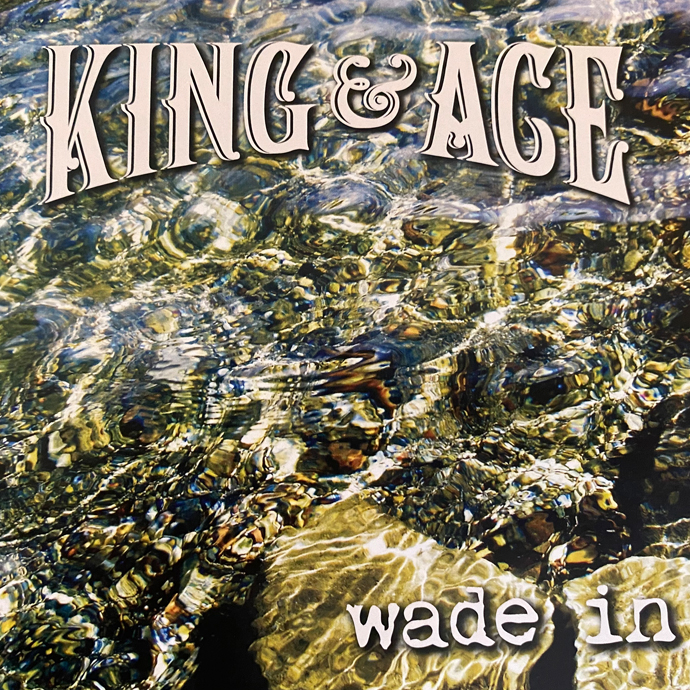 Madeleine King's Fun sing-along CD for children.
Available for sale on Amazon Music.

solo
Madeleine enjoys playing solo and duo shows when she's not performing with a full band. House concerts, wineries, small clubs are often on the roster.

MADDY & THE MAYORS
Madeleine is joined by three talented musicians: drummer/percussionist Bill O'Callaghan, bass player John Reed, and harmonica player Peter Lacques.

KING & ACE
Madeleine King and Rick Meissner join together to form the group, King & Ace. Their music is a rich mix of original and cover songs.

COMMUNITY
I have been very lucky to perform with some of the best and brightest musicians in my community and beyond.
A few shots from past shows, recording sessions and photo shoots.
Please send me your contact if you would like to be notified of upcoming shows, gigs or general happenings.
BARNYARD EPICUREAN/ WWW.BARNYARDWINEBAR.COM / DANVILLE, CA/ FRIDAY FEBRUARY 17/ 6-9 PM/ SOLO
HOPMONK SONOMA / WWW.HOPMONK.COM/SONOMA/ SUNDAY FEBRUARY 19 / 12:30-2:30 PM / SOLO IN COVERED HEATED BEER GARDEN
HOPMONK NOVATO / WWW.HOPMONK.COM/NOVATO / NOVATO/ SATURDAY MARCH 18 / 12:30-2:30
PAX WINERY / WWW.PAXWINE.COM / SEBASTOPOL / FRIDAY MARCH 24 / 5:00-7:00 / SOLO
CONCERTS IN THE CANYON / PRIVATE HOUSE CONCERT / FAIRFAX / SUNDAY MARCH 26 / 3:00-6:00 / FAIRFAX TROUBADOURS (SONGWRITERS IN THE ROUND)
OXBOW PUBLIC MARKET / WWW.OXBOWPUBLICMARKET.COM / NAPA / SATURDAY APRIL 8 / 4-6 PM / MADDY & THE MAYORS
HOPMONK NOVATO / WWW.HOPMONK.COM/ THURSDAY MAY 25 / 6-8 PM / MADDY & THE MAYORS / OUTDOORS IN THE BEER GARDEN
NICK'S COVE / WWW.NICKSCOVE.COM / ON THE BEAUTIFUL TOMALES BAY / TUESDAY AUGUST 22 / 4-7 PM / MADDY & THE MAYORS
MILL VALLEY FALL ARTS FESTIVAL / WWW.MVFAF.ORG / SATURDAY SEPTEMBER 23 / TIME TBA / MADDY & THE MAYORS

HOPMONK SEBASTOPOL/ WWW.HOPMONK.COM/SEBASTOPOL/ SEBASTOPOL, CA/ SATURDAY FEBRUARY 11/ 5:30-7:30  PM/ FUN TIMES IN THE BEER GARDEN WITH THE BAND!
HOPMONK SONOMA / WWW.HOPMONK.COM/SONOMA/ SUNDAY FEBRUARY 5 / 12:30-2:30 PM / SOLO IN COVERED HEATED BEER GARDEN
BALDASSARI WINE LOUNGE / BFWWINE.COM/ WINDSOR, CA / FRIDAY FEBRUARY 3 / 6-8 PM / SOLO
HOPMONK NOVATO / WWW.HOPMONK.COM/NOVATO/ THURSDAY FEBRUARY 2 / 6-8 PM / OUTDOORS IN THE COVERED, HEATED BEER GARDEN
PAX WINERY / PAXWINE.COM / SEBASTOPOL, CA / FRIDAY JANUARY 6 / 5:00-7:00 PM / SOLO
HOPMONK NOVATO / WWW.HOPMONK.COM/NOVATO / SATURDAY JANUARY 7 / 6-8 PM / FUN TIMES IN THE BEER GARDEN WITH THE BAND!
CANYON CLUB BREWERY/ WWW.CANYONCLUB.GETBENTO.COM/ MORAGA, CA/ SUNDAY JANUARY 15/ 2:00-4:00/ SOLO OUTDOORS
The Barnyard Epicurean |  www.barnyardwinebar.com | Danville, CA, Friday November 25 | 6-9pm
HOPMONK SEBASTOPOL / WWW.HOPMONK.COM / FRIDAY NOVEMBER 18 / 6-8 PM / WITH FRIENDS IN THE BEER GARDEN
HOPMONK SONOMA / WWW.HOPMONK.COM/SONOMA / SATURDAY NOVEMBER 12 / 12:30-2:30 PM / SOLO
Baldassari Wine Lounge | Live Music Schedule | Windsor CA, Solo, Friday November 11 | 6-8 PM
RADIO INTERVIEW "SUNDAYS WITH MICHAEL O'BRIEN" /  SONOMA'S NPR STATION KRCB 104.9 AND STREAMING LIVE AT RADIO.KRCB.ORG / SUNDAY NOVEMBER 6 / 11:00-1:00
HOPMONK SEBASTOPOL | WWW.HOPMONK.COM / SATURDAY OCTOBER 22 / 6-8 PM / WITH FRIENDS IN THE BEER GARDEN
THE BARNYARD EPICUREAN / WWW.BARNYARDWINEBAR.COM / DANVILLE, CA / SATURDAY OCTOBER 15 / 6-9 PM
Private House Concert | SUNDAY OCTOBER 9 | 2-5 PM | FAIRFAX, CA |  CALL OR EMAIL FOR TIX 510-219-7562
TAHOE FARMERS MARKET | THURSDAY SEPTEMBER 29 | 9ish-noonish | COMMONS BEACH | SOLO
HOPMONK NOVATO | www.hopmonk.com/novato | Saturday September 24 | 6-8 PM| Fun times in the beer garden!
LIVE RADIO PERFORMANCE & INTERVIEW | KSRO SONOMA | FRIDAY SEPTEMBER 23 | 5 PM
Tahoe City Farmers Market | Thursday September 22 | 9ish-noonish | Commons Beach, Solo performance
PERI'S PATIO | www.peristavern.com | SUNDAY SEPTEMBER 18 | 3:00-6:00 | This will be a fun outdoor show with special guests.
HOPMONK SEBASTOPOL | www.hopmonk.com/sebastopol | Saturday September 17 | 6:00-8:00 | Fun times in the beer garden!
The Barnyard Epicurean |  www.barnyardwinebar.com | Danville, CA, Saturday September 10 | 6-9pm
The Stormcloud Taproom | stormcloudbrewing.com | Frankfort Michigan, Wednesday, August 3rd | 6:00-8:00
Baldassari Wine Lounge | Windsor CA, Solo, Friday August 19 | 6:00-8:00
Tahoe City Farmers Market | Commons Beach, Solo, Thursday June 30 | 9ish-noonish
Black Star Pirate BBQ | Pt. San Pablo Harbor in Richmond, with friend's band "Super High Right Now", Saturday July 2,  | 4:30-8:00
FAIRFAX FESTIVAL |
Redwood Stage, with friends "Altogether Now" | Saturday June 11 | 2:30pm
Baldassari Wine Lounge | Windsor CA, Solo, Friday May 6 | 6-8
Little House Lounge al fresco Matinee | Novato CA, Solo, Saturday May 21 | 2:00
Baldassari Winery, Windsor
Papermill Creek Saloon, Forest Knolls
Jillies Wine Bar, San Anselmo
Greenwood Ridge Winery, Mendocino
WuWei Tea Temple, Fairfax
19 Broadway, Fairfax
The Sleeping Lady, Fairfax
Peri's, Fairfax
Fairfax Festival
San Anselmo Creek Park Summer Series
Smiley's Saloon, Bolinas
Black Star Pirate Barbeque, Point San Pablo
Revival Restaurant, Berkeley
Presidio Yacht Club, Sausalito
The Fenix, San Rafael
The Little House Lounge
Numerous house concerts